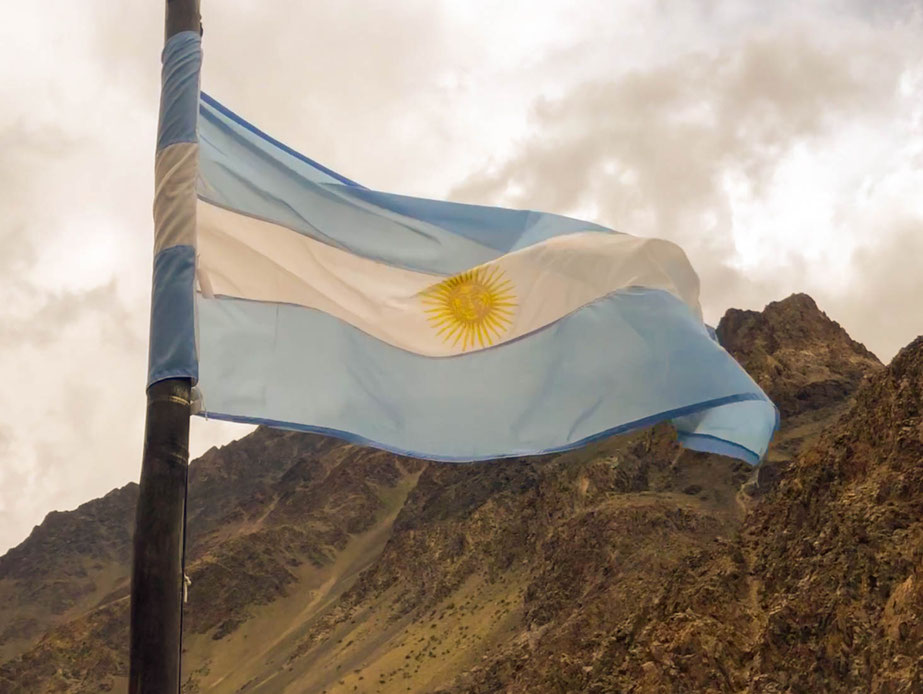 27 December 2018
My guide Eduardo
On the mountain I had one teammember: Eduardo Mamani, a UIAGM mountain guide from Bolivia and owner of the trekking- and climbing agency Bolivian Mountain Guides in La Paz. I knew Eduardo from previous climbs in Bolivia and he was immediately interested when I approached him to climb Aconcagua with me, although we had not seen each other in more than seven years. We met in Mendoza on the 27th of December. Until that date, we had just a few Skype calls, so I was relieved to see him arriving at the B&B Chalet de Bassi Posada, a few kilometers out of town, where owner Rodriguez welcomed us warmly. It was high summer; hot, trees and flowers were in bloom and Rodriguez had a small pool in the backyard in which I gratefully took a refreshing dive before Eduardo arrived. 
Food
The same evening we went to the busstation to buy our tickets for the next day and we went to a foodstore in town to buy food for the two and half weeks we planned to stay on the mountain. I found it hard to estimate how much food we would need, so we filled up the shopping cart and hoped it would be just enough. I was happy though that I had brought cereal-, fruit-, and protein bars and chocolate and a couple of organic instant soups from home, as there was very little choice that inspired me. Also, most of the veggies were past their expiry date, so I hoped to find another place where we could buy fresh ones. We arrived late at the B&B that evening, but Rodriguez was so kind to make us dinner anyway.
The WHY question
It was 23:00 when I finally went to bed, full of excitement yet also filled with unease as I thought about my family back home and me claiming so much time for myself. Would my kids survive without mommy? What had driven me to embark on this journey? Why did I think I needed it? I did not know. I just knew I had to do it. Without having the answers I fell asleep.